PRESIDENT OF THE BOARD, WOJCIECH PANCER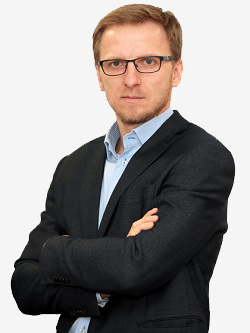 The digitex® brand has been on the market since 1985. It is now associated with digital systems for alerting and alerting people. Our products have evolved together with the company. At the beginning, these were analog systems of selective activation of alarm sirens at Volunteer Fire Departments. Along with the development of digital technologies, our company was the first in Poland to design, and implement a modern system of population alarm using digital radio communication and IP transmission. Customers received modern dispatcher software for managing the work of the warning system, designed in client-server architecture.

It all began in 2008 with the winning tender for the construction of a digital population warning system for the people of Warsaw. And here it should be emphasized that the best solutions arise from a shared vision of our clients and our team of professionals. This ability to listen to customers' needs and consistency in implementation ensure success on the market. Even today, we try to support our clients, as much as we can, regardless of whether it is a large organization or a single firefighter.

The biggest challenge for any company is long-term functioning in times of very dynamically changing economic and technological conditions. The diversification of sales markets helps us to maintain stability of operations. Since 2010, we have successfully been exploring new export markets. We started with cooperation with our neighbors – with Lithuania, Ukraine and Slovakia. At present, we can confidently say that the digitex® brand has a global reach – our systems work, among others, in the Middle East, Europe and Australia.

Since 2017, the Digitex brand has been separated from Platan Sp. z o.o. Sp.k. Today, it is an independent economic entity Digitex Sp. z o.o. Sp.k. We hope that in the years to come, these few words will still be read on our website or on some other, more modern Digitex business card.

VICEPRESIDENT OF THE BOARD, KRZYSZTOF BARANOWSKI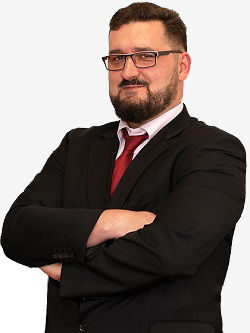 For over 30 years we have been specializing in the design, production and delivery of comprehensive solutions that ensure communication and security. The digitex® brand is mainly products related to the systems of alerting and alerting people used in the Civil Defense Service, Fire Service and industry.

We participate in increasingly complex and strategic projects both at home and abroad. This requires the technological and competence development of our organization so that we can fulfill all our past, present, and future obligations.

The position of the company in today's fast-growing world is defined by the high-quality products and services offered. To create innovative, functional and flexible solutions, it is necessary to closely cooperate with each client and the ability to anticipate their needs. Our systems and devices are designed and manufactured in Poland. This allows us to provide high quality products and flexibility of supply while maintaining price competitiveness.

Of course, there are no good products without a talented and creative team. I know that our employees are the largest asset of our company. Educated, ambitious people give the company new ideas and commitment, and we reward them with the opportunity to develop, gain qualifications and the chance to pursue professional and personal plans.

I am convinced that the hard work of the whole team, which results in strengthening our position as a leader on the domestic market and expansion into foreign markets, will be a permanent foundation for stable growth for the coming years.