SKT30 station is a mobile and contact-free device for automatic hand disinfection and contactless measurement of human body temperature. It was developed in order to minimize the danger connected with the spreading of viruses. 
The automatic disinfecting liquid dispenser has a built-in proximity sensor, which, upon detecting a hand, enables contactless disinfection. When a hand is detected under the dispenser, the appropriate amount of disinfecting liquid or gel is automatically applied.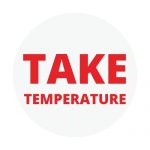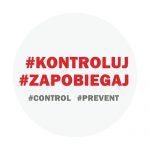 The built-in proximity sensor not only enables hand disinfection but also immediate, non-contact measurement of body temperature. The system triggers a discreet light and sound alarm if the temperature exceeds the limit. 
The station has a built-in 4″ color touchscreen. It displays the temperature measurement result, information when the container needs to be refilled with disinfectant or the drip tray needs to be emptied. Access to the liquid and tray is secured by a key. 
The station can be used at airports, railway stations, offices, courts, sports stadiums, schools, kindergartens, nursing homes, hospitals, and clinics. It is also ideal for other public places such as hotels, large-format shops, shopping malls, cinemas, theatres, and all kinds of events. 
* The display language is programmable.
| | |
| --- | --- |
| TEMPERATURE SENSOR | IR sensor (infrared) |
| NON-TOUCH MEASUREMENT | 2-10 cm distance |
| MEASUREMENT ACCURACY | +/–0,3℃ |
| RANGE OF TEMPERATURE CONSIDERED CORRECT | from 35,4℃ to 37,3℃ (editable) |
| TYPE OF DISINFECTING LIQUID | liquid or gel |
| TANK CAPACITY | up to 15 l (default 5 l) |