SKT20S Body Temperature Scanner is an advanced and precise non-contact body temperature measuring device. The station enables quick detection of people with elevated body temperature. In case of detecting temperature higher than the set value, an alarm will go off automatically (light and sound).
In addition, non-contact temperature measurement is crucial in places with high traffic numbers. A quick detection of people with elevated temperature enables to pick up potential carriers of dangerous infectious disease.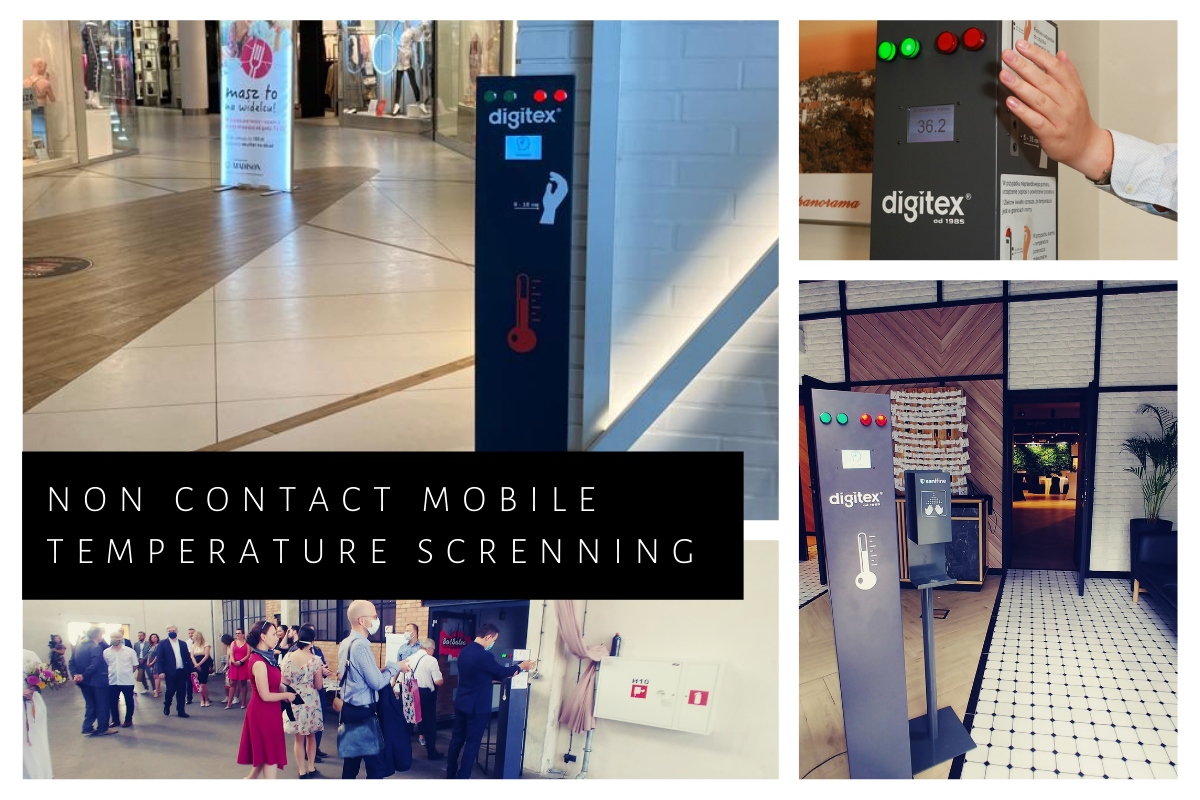 The SKT20S station is esigned for use in:
health-care facilities: hospitals and outpatient clinics,
public institutions, courts, prisons,
educational care facilities: nurseries, pre-schools, schools,
bus and railway stations, subway,
shopping malls,
industrial and private enterprises,
any kind of events, such as wedding receptions, concerts, shows.
| | |
| --- | --- |
| TEMPERATURE SENSOR | IR sensor (infrared) |
| NON-CONTACT READING | 5-15 cm distance |
| READING ACCURACY | +/–0,2℃ |
| WORKING TEMPERATURE | from –10℃ to +45℃ |
| SIZE/ WEIGHT | 1500 (H) x 200 (W) x 200 (D) mm/ 16,5 kg |
| PROTECTION LEVEL | IP55 |